TERMS & CONDITIONS
All offers of 24 Gold are without commitment and subject to change without notice.
Orders are valid after receiving a verification of order (i.e.the invoice or the actual completion of the order). 24 Gold reserves the right to decline orders. All prices are subject to the circumstances at the time of the conclusion of the agreement. All prices are dependent on price fluctuations on the financial markets baset of the quantity requested.
The customer is bound to arrange payment immediately after the order. Delay in payment is the case if payment does not arrive at 24 Gold on the same day the order was ordered. In the case of payment delay, 24 Gold can resign from the order. All costs including interest for delay and losses due to price fluctuations will be claimed from the customer.
Furthermore, a package is delivered at the time when the goods purchased are picked up by the customer or a third party on behalf of the customer. The acceptance of the delivery through the customer is equal to acceptance of delivery at that time. 24 Gold may decide to provide partial shipments. Transfer of perils is at the time of pick up by the customer or a third party on behalf of the customer. the same applies for partial deliveries.
All shipments are insured. The buyer receives the details about the shipment by e-mail. At the time when the shipmentis accepted, the buyer or the receiver has control of the intactness of the delivery and sealing. In case of any faults, the consignee must get an affirmation from the deliverer in written form. Incomplete or lost shipments must be reported immediately. If not, the insurance expires.
Orders to sell or buy precious metals are NOT subject to cancellation or rescission. The customer has no right to cancel or rescind the contracts about goods or services, whose prices are dependent on price fluctuations on financial markets, on which the entrepreneur has no influence. As will all services, such as assays, tests, appraisals, evaluations, estimates and melting be subject for charges.
Non-Confidentiality:
Except for information necessary to request 24 Gold's email newsletters, we do not want to receive confidential or proprietary information or trade secrets through this Website. Any information, materials, suggestions, ideas or comments sent to us will be deemed non-confidential, and by submitting it, you are granting us an irrevocable and unrestricted license to use, modify, reproduce, transmit, display and distribute it for any purpose whatsoever, with no payment or other compensation to you.
Applicable Law:
By dealing with 24 Gold, you agree to the laws of the province of Ontario, without regard to principled of conflict of laws, will govern this Privacy Policy and any dispute of any sort that might arise between you and 24 Gold or any of our affiliates.
Disputes:
Any dispute relating in any way to your visit to our Website, products purchased or sales in our office shall be submitted to confidential arbitration.
However, if you have in any manner violated or threatened to violate our intellectual property rights, we may seek injunctive or other appropriate relief in any provincial or federal court in the province of Ontario. You consent to exclusive jurisdiction and venue in such courts. The arbitrator's award shall be binding and may be entered as a judgment in any court of competent jurisdiction to the fullest extent permitted. 24 Gold is not responsible for third party links. The responsibility for the content of external links is at their operators.
Protection & Privacy:
We ensure the highest quality security to make sure your purchases, login information and other sensitive information are secure through 24gold.ca, Toll-Free line, 1(855) 214-2442, or visitation to our store in the heart of Toronto.
We are committed to protecting and respecting your privacy. Information collected is protected in accordance with our Privacy Policy. We keep you informed by updating this Privacy Policy as our procedures change.
Information Collected:
24 Gold may collect the following information from the client, such as:
Client information includes data such as name, phone numbers, e-mail and mailing address. We collect this information for your benefit, keeping you updated on products, service sales and purchases of interest. In addition, we may contact you for identifiable information as well as a reminder of our annual checkup of your purchases, sales and refining.
Billing information, transaction & credit card information you use for purchases.
If you contact us, we may keep a record of that correspondence to provide you with further correspondence about our products & services.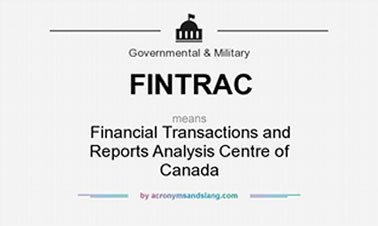 We don't accept payments issued by third parties, or do we issue payments to third parties.
Please be advised that 24 Gold Group Ltd. is subjected to the Proceeds of Crime (Money Laundering) and Terrorist Financing Act, as well as the requirements of the Financial Transactions and Reports Analysis Centre of Canada FINTRAC (www.fintrac.gc.ca). Please visit their website for any requirements.