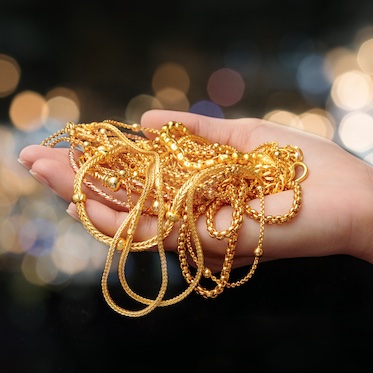 WE BUY OLD JEWELLERY
If you're looking to sell charming old gold jewelry in Canada, 24 Gold Group is undoubtedly the best fit for you. We understand the value of antiquity and premium gold, which is why we will trade your old jewelry for the best prices.
We buy old jewelry at excellent prices.
Apart from providing the highest quality refining services with the latest technology like XRF, 24 Gold also deals in gold bars or bullions. But one of our most wanted services is that we buy old jewelry in Toronto from individuals or institutions.
We pride ourselves on buying on offering the most premium price to its customers for old jewelry while accepting its wear and tear too.
Our premium customer-centric services have been providing 100% satisfaction to buyers and sellers for years.
You, too, can get considerable prices for your unwanted jewelry!
Our simple process includes receiving your jewelry with care, via shipment or in person, and carry out the refining process with the highest quality industry standards to ensure you get the best price.
Here's what you need to do
Call us and give a detailed description of your jewelry to our team members.

A 24 Gold team member will explain the whole procedure and what you can expect.

Please send us your jewelry via courier services or drop by our location in Toronto.

Our team will analyze the jewelry carefully.

After passing all quality and weight checks, we will transfer your money to you via your chosen payment method. This includes Bank cheque, wire transfer, cash, or draft. Remember, there are no hidden fees included!
So, trade your unwanted antique jewelry for a considerable sum today! You can also buy gold bars at great Canada Gold prices.