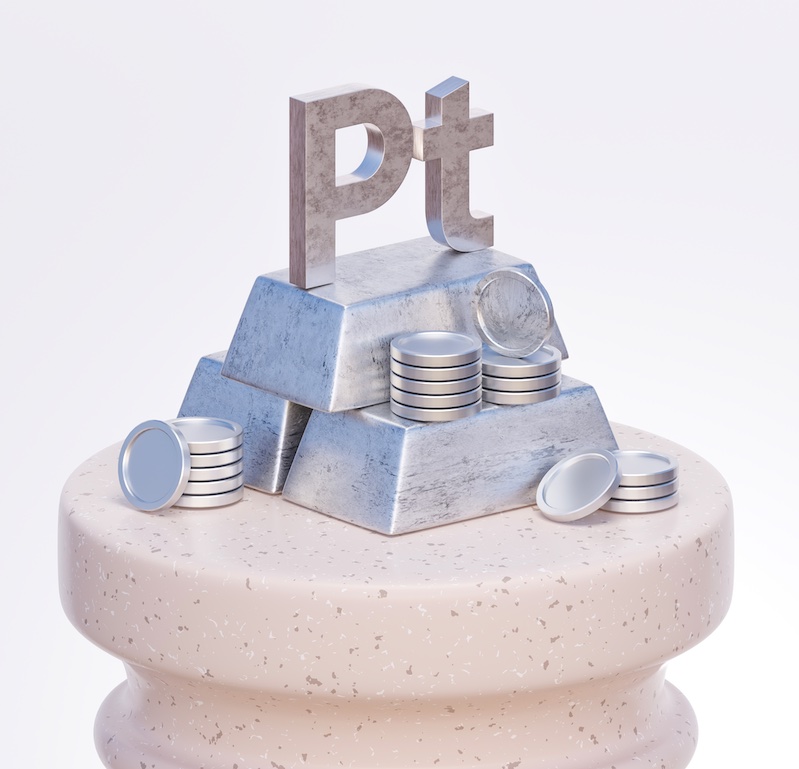 Platinum Refining Toronto
Reliable Platinum Refiners In Canada | Platinum Refining That You Can Trust
"Canada holds the fifth largest reserve of platinum group metals worldwide."
Platinum has been used by humankind for over millennia. For example, there was a time when kings and emperors used platinum to create lavish jewelry. But as people wore that jewelry for years, they eventually lost their shine and charm. This can happen for a number of different reasons, including exposure to external factors, and general wear, and tear, among others.
But does that make your platinum worthless? The answer is no. Your platinum lost its shine and not the material that makes this metal. One easy way to restore your platinum is a simple visit to a trusted platinum refinery like 24 Gold.
Our experts at 24 Gold Group will refine your platinum and restore all its original properties to give them a new appeal. Our platinum refinery Toronto has the necessary skills and resources to help you get the most out of your platinum. So reach us today and get the best platinum refining services!
Skillful And Competent Platinum Refiners In Canada
Platinum refining without compromising the quality of work does not come easy. It requires an adequate understanding of the material and unmatched precision to get favorable results. Anything less than that can result in detrimental consequences and ruin your platinum instead of enhancing it.
This is the reason why we take no chances with the craftsmanship of platinum refining. 24 Gold has some of the best-qualified industry experts who have been in this business for ages. They leverage some of the most advanced tools and technologies to ensure our platinum refining surpasses all your expectations and gives you more than favourable results.
Choosing our platinum refiners in Canada ensures not even an ounce of your metal goes to waste during the refining process. You can even discuss the details of the refining process with our experts to get better insights on the matter.
24 Gold's Distinct Approach Towards Platinum Refining
Trails and errors can be the best teacher if you are mindful enough. Since we have been in this business for ages, we have made many trials and errors, teaching a lot about metal. We used this competence to leverage a unique approach to ensure you get nothing short of the best results. Our platinum refining process starts with the following:
Inspection: The first thing we do is examine and inspect the platinum to understand all the characteristics of the metal. During this process, we will weigh your metal, evaluate its quality, and more. You can even send us your platinum via mail if you live far from our platinum refinery in Canada.
Melting Begins: Now that we have a better idea from the inspection of the material, we will start with the melting process. This process generally takes 15 to 30 mins, based on the amount of platinum you have to refine. You can even view the entire melting process and better understand how things work in our refinery.
Testing Your Platinum: Since your platinum is in a liquid form now, our experts can get on with the testing step. This allows us to determine the concentration of platinum in the metal and other mixtures. Our advanced tools and technologies make this an effortless task while ensuring unmatched accuracy.
Compensation: The final and probably the best phase of this approach is the compensation phase. This is when you get the rightful compensation for your platinum based on the current rates in the market. Here, you also get the flexibility to receive your payment via any preferred payment mode.
Why Choose 24 Gold For Your Platinum Refining?
Are you confused and overwhelmed with the number of platinum refineries available in Canada? Your confusion is undoubtedly justified. But choosing a suitable platinum refinery in Canada requires you to evaluate the unique characteristics of the refinery. This is where 24 Gold stands out with unique characteristics that include:
Multiple Payment Options: Imagine you have completed all your platinum refining but cannot take your compensation because of a complication with the payment mode. Frustrating right? But don't worry, 24 Gold supports multiple payment modes to ensure you never encounter any such complication.
Reliability: Our business does not run for profit alone; the type of experience you have at our refinery is very important to us. This is why we go to great lengths to ensure you get fair compensation for your platinum. We will never use any unlawful means to harm your interests.
Efficient Shipping: Distance is never a hindrance when you want to access our services. We make this possible with the shipping option, where you can send us your platinum from far away and get it refined at a breakneck pace. So no matter where you are, give us a call, and we will be there at your service.
Industry Expertise: Platinum is a precious metal, and chances are you don't want amateurs dealing with your metal. Throw this concern out of the window since we are here to provide you with expert platinum refining services. Our experts have been in this business for years and know how to handle platinum in the best way possible.